Big Blog
Detailed Softball Articles & Information
Competition is defined on dictionary.com as the rivalry between two or more persons or groups for an object desired in common, usually resulting in a victor and a loser but not necessarily involving the destruction of the latter.
Defining competition specifically in softball terms:
Softball Player: To strive to outdo another player for a spot on a team or starting position.
Softball Team: To strive to win a game.
The key words in those definitions are, "To strive," which is the act of competing. To compete in softball is to knowingly take the risk of being cut, not earning a starting position or of losing games. Players and teams are attempting to out-perform each other.
Beyond the fields our lives are full of competition.
Relating A Good Book to Softball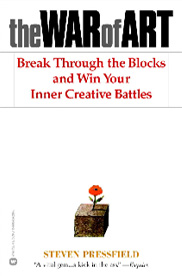 I recently read The War of Art, a book by Steven Pressfield. He wrote about his early years while aspiring to become an author. He had been struggling mightily to complete his manuscript that he hoped would finally make his dream of becoming a published author a reality. He had previously written manuscripts that were 90-95% finished, one that he spent nearly every day for two years working on, only to throw them into the trash before they were finished. He did so because he thought they were not good enough and did not want the publishers to disregard his future work.
He met another writer who had several published books that would become his mentor. One of the key points he learned was that he had to make himself sit down most every day and write, regardless of how he felt or if he was suffering from writers block, he needed to sit down and produce something. He also learned that he needed to write for himself, not what he thought somebody else would want to read. Lastly, he had to learn how to finish his work and submit it to the publisher.
The help you'll give her is not about softball. It's about all the other dreams she'll have the rest of her life.
We Need Strong & Confident Kids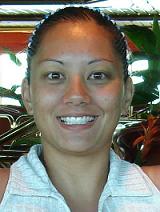 I came across this article recently written by Stacie Mahoe, Stop Babying Your Athletes, Help Raise STRONG Kids Instead! She's been active in the softball world and blogging for years now. In this article she opines, "I believe competing is being hampered, discouraged, and eliminated by people who forever pamper kids, giving everyone a trophy while telling them "it's okay" whenever they mess up, and instilling the idea that you don't pay for mistakes or shouldn't have to."
She also talks about coaches and parents making excuses for the players, while clinging to the belief, "It's just a game." Her main point is, "Don't allow them to become victims. Help raise STRONG, confident kids who believe in their own ability to overcome mistakes they make!"
An 8 year old making a mistake in tee ball cannot be compared to one made by a 16 year old on varsity or a travel team.
I thought about the possibility that some people may take what she's saying the wrong way, while getting defensive and missing the message. I have said many times, "Softball is a game and games are meant to be fun!" I have also recently written about the developmental aspects of Recreational Softball and tweeted to the girls that I expect them to make mistakes in those games. And I've also texted, tweeted and written things like, "Relax, take a deep breath and swing hard. Whatever happens; happens. You can look good striking out." So I decided I'd better attempt to clarify the points I have been trying to make in order to avoid any confusion or mixed messages.
Article Overview
In this article I describe school softball from middle school through varsity and what the philosophies should be for each. I discuss the mixture of social and serious players and parents and good vs bad coaches and parents in school softball. I provide some suggestions on overcoming bad situations with coaches and other parents. I tell you my opinion on how to be a great school softball parent. And finally I will ask for your feedback. Enjoy.
Future Article of this Series in the Big Blog: Levels of the Game – Travel Softball
This age is most likely when the girls who do not play travel sports get their first taste of a tryout process.
No Shortage of Opinions
One of the most frequently asked questions is, "What kind of bat should I get?" My answer has changed several times over the years. When you search the web for fastpitch softball bat reviews or top fastpitch softball bats and find articles you'll find there are no shortage of opinions. There are comments written by parents, coaches and players on many softball bat resellers web sites and softball forums too. Those comments typically range from, "I love that bat! Glad I bought this bat!" to "That bat is terrible. Don't buy it. Buy this bat instead."
You're in for a shock if you are new to the sport and have never shopped for a bat before.