We Need Strong & Confident Kids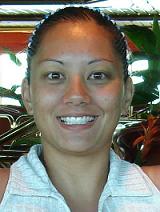 I came across this article recently written by Stacie Mahoe, Stop Babying Your Athletes, Help Raise STRONG Kids Instead! She's been active in the softball world and blogging for years now. In this article she opines, "I believe competing is being hampered, discouraged, and eliminated by people who forever pamper kids, giving everyone a trophy while telling them "it's okay" whenever they mess up, and instilling the idea that you don't pay for mistakes or shouldn't have to."
She also talks about coaches and parents making excuses for the players, while clinging to the belief, "It's just a game." Her main point is, "Don't allow them to become victims. Help raise STRONG, confident kids who believe in their own ability to overcome mistakes they make!"
An 8 year old making a mistake in tee ball cannot be compared to one made by a 16 year old on varsity or a travel team.
I thought about the possibility that some people may take what she's saying the wrong way, while getting defensive and missing the message. I have said many times, "Softball is a game and games are meant to be fun!" I have also recently written about the developmental aspects of Recreational Softball and tweeted to the girls that I expect them to make mistakes in those games. And I've also texted, tweeted and written things like, "Relax, take a deep breath and swing hard. Whatever happens; happens. You can look good striking out." So I decided I'd better attempt to clarify the points I have been trying to make in order to avoid any confusion or mixed messages.
How Would You Have Reacted?
The video is a perfect example of the ultimate team player. First watch the video, then answer the questions below.
I was completely focused on my daughter and not the team. Yes, Mr. Perfect Coach was in the wrong.
No Need to Stress
Softball is a game and games are meant to be fun. That is until your daughter starts thinking about tryouts, cuts or whether she'll make the varsity team next spring. The more she worries about it, the more anxiety she'll feel. She may dwell upon it at school, home, through the winter recreational games and workouts. This self-induced pressure builds to the point that she becomes extremely jittery when she even thinks about the upcoming game or workout, let alone when they actually are going on. So, what in the world can parents do to help their daughters overcome this avalanche of angst?

Indoor Dome in Michigan - Winter Recreational League
Give her support, love, praise and encouragement.
The Absolute Most Important Advice I Can Give You
***NOTE*** This post is from 2013, but is still accurate and worth your time to read.
---
If you believe that your daughter may have the skills and desire to play college softball at any level and is in 9th grade or higher, GET A SKILLS VIDEO NOW! A skills video is a brief (about 3-5 minutes) demonstration of your daughter's physical ability to play softball. College coaches will take 3 minutes to watch the video and will decide whether they're interested or not. If they are interested, they will want to come watch your daughter play. They do not want to read a book of your achievements, awards or community services. Assuming your daughter is emailing coaches her player profile and skills video link, she should also include her upcoming tournament schedule with game times and field locations.
My daughter Brooke hitting against a future U of M star